We want to be the vehicle maintenance and repair facility you turn to for all your needs. We have been in business since 1985, a small family-run company who are always striving to provide our customers with the best quality service possible to gain their full satisfaction. And they have shown their appreciation by coming back to us repeatedly.
We want nothing more than to keep you and your vehicle safe and on the road. We are the place to take your car for scheduled maintenance, crucial technical repairs, or even a simple oil change.
Contact Details
K & M Tyres
Unit 4 Sybron Way, Millbrook Industrial Estate
Crowborough, East Sussex
TN6 3DZ
Get Directions
Show map
Services

A puncture in a tyre which has plenty of life left in it doesn't always require a replacement tyre. With our expert knowledge, we can advise if your puncture can be repaired and still be safe to continue to use.
However, repairing a tyre is not as straightforward as you first might think.
Our tyre repairs policy reflects that of the British Standard – BSAU159. The British Standard also defines limits to the location, size and number of repairs that can be carried out and suggests recommended materials to be used for the puncture repair.

One of the core skills of our alloy wheel refurb partner is alloy wheel repair. As part of the refurbishment process, they often have to repair a wheel to ensure that the final result looks fantastic. This means that over the years we have developed a great deal of experience in just what is possible when it comes to dealing with problems with alloy wheels.
A crucial component of the process is determining what can be safely repaired. Our technicians inspect each wheel and will let you know what is possible. We will not repair a wheel where the result will be unsafe for day-to-day use on the road even if the wheel looks OK on the surface.
Photos
Tyre images
Pictures of tyres fitted and removed at our premises.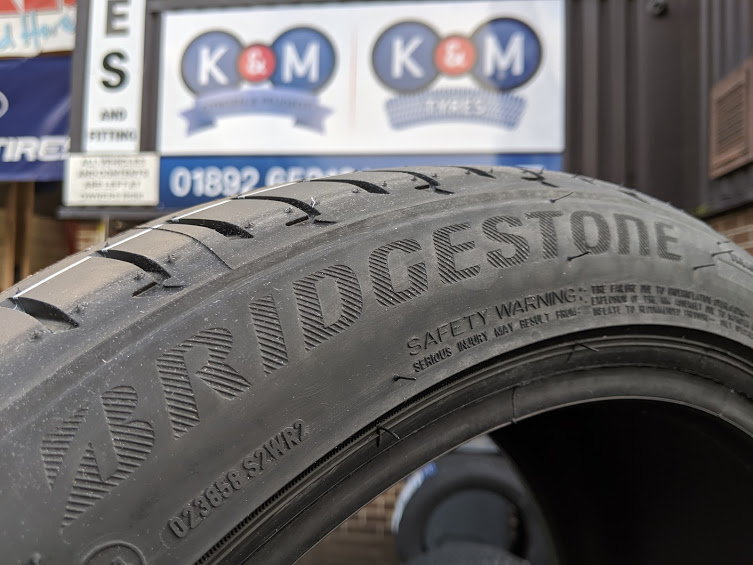 Reviews and Ratings
Fantastic service. Friendly staff. Highly recommended. I've used them for MOT, servicing, tire replacement and vehicle repair.
I had left my MOT and service till the last minute and they fitted me in. They contacted me after an assessment to give me options on how to proceed. My car was looked after there by the previous owner and I can see why. Great service all round.
Thank You, once again, for fabulous service. Just popped in to check something out and you sorted the problem instantly. You guys are great!